CUSTOMER LOYALTY/TOUCH POINTS/CHURN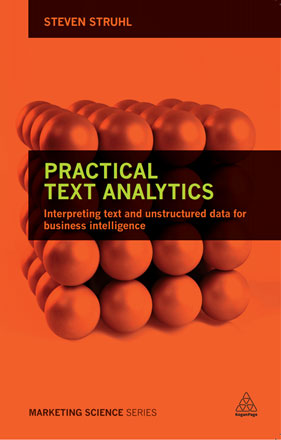 PRACTICAL TEXT ANALYTICS
Practical pointers on using text to predict or todescribe data. This book cuts through the jargonand explains the methods you can use to makesense of unstructured text. This is a book whichcan be used by students striving to learn aboutthis discipline and by professionals who need tomake use of this type of data—or need to dealwith the people trying to sell them solutions.
Available for purchase at
Amazon.com
(direct link to purchase).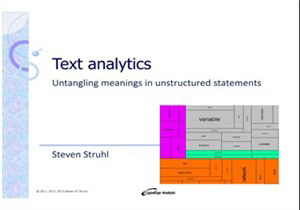 TEXT ANALYTICS PREDICTIVE AND DESCRIPTIVE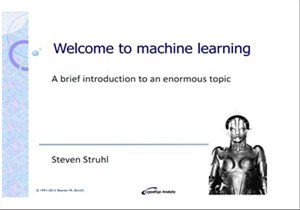 WELCOME TO MACHINE LEARNING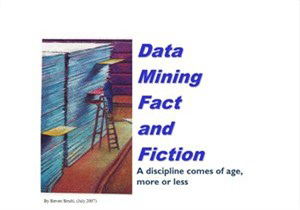 DATA MINING: FACT AND FICTION
12 pages, 2007 white paper discusses how the discipline came of age, more or less, over 10 years
Please click here for the PDF FILE Data mining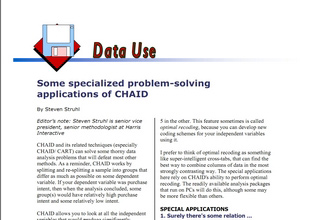 SOME SPECIALIZED PROBLEM-SOLVING APPLICATIONS OF CHAID
3 pages, 1992 article explaining how CHAID can determine if any relationship whatsoever exists and making meta-variables
Please click here for the PDF FILE Specialized Problem Solving