ARTIFICIAL INTELLIGENCE MARKETING AND PREDICTING CONSUMER CHOICE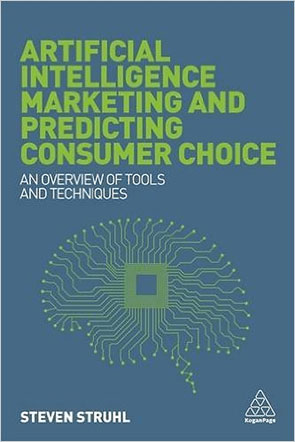 ARTIFICIAL INTELLIGENCE MARKETING AND PREDICTING CONSUMER CHOICE
Learn about the ways that artificial intelligenceand machine learning methods work to enhancepredictive models. Everything is explained in clearlanguage and without recourse to equations oradvanced notation. Many methods are discussed,including Bayes Nets, different ensemble methods, classification trees, and neural networks. We alsoreview old favorites that have been greatly expandedby machine learning, such as conjoint, discrete choice modeling and MaxDiff (or maximum difference scaling).This is a book for professionals who must apply these methods and students who want to learn about them. It Includes several downloadable market simulator programs and two bonus online chapters.
Available for purchase at
Amazon.com
(direct link to purchase).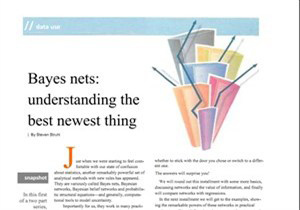 BAYES NETS - UNDERSTANDING THE BEST NEW THING
12 pages, 2013 article discusses the remarkable properties of Bayes Nets and gives examples of their use as the preeminent means of finding key drivers
Please click here for the PDF FILE Bayes Nets Understanding the best newest thing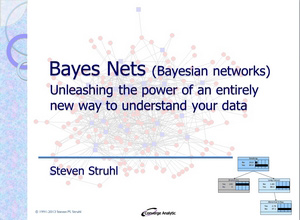 BAYES NETS - UNLEASHING THEIR POWER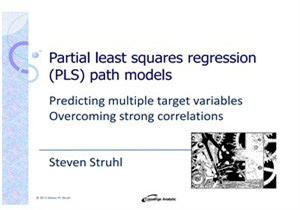 PLS PATH MODELS
15 slides, explaining a regression-based method designed to predict multiple variables and group highly correlated variables so they can be analyzed, with examples
Please click here for the PDF FILE PLS path models