MARKET SEGMENTATION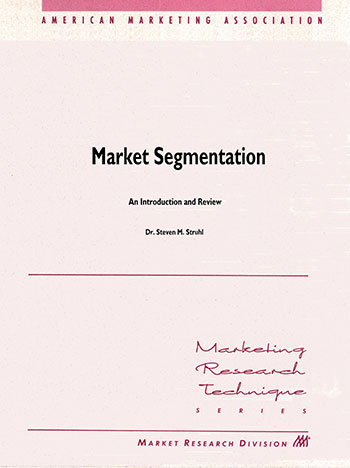 MARKET SEGMENTATION
In Market Segmentation, Dr. Struhl explains this often misunderstood discipline in a clear and easy-to-read style. Part 1 discusses the terminology and basics--and cuts through the jargon that so often can confuse the subject (and the reader). Part 2 explains the steps you need to take in a successful segmentation study, with detailed descriptions of the methods you will encounter, and a step-by-step explanation of how to do segmentation, from preparing the survey to the final deliverables. A practical guide like this is, in our experience, genuinely unique. We promise you that this will be almost entirely free of equations.
Book now back in its fourth printing, revised and updated, available for purchase at
Amazon.com
(direct link to purchase).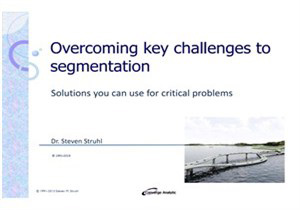 OVERCOMING KEY CHALLENGES TO SEGMENTATION
36 slides, discusses solutions you can use for critical problems that can derail segmentation studies

Please click here for the PDF FILE Overcoming key challenges.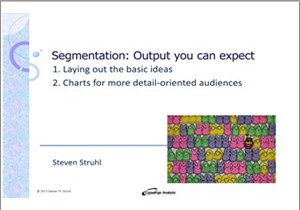 SEGMENTATION
output you can expect--20 slides, with examples of output that worked in study presentations and some ideas for more complex displays
Please click here for the PDF FILE Segmentation: output you can expect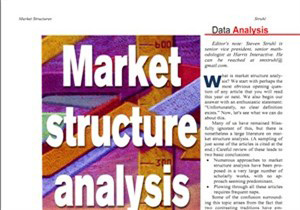 MARKET STRUCTURE
analysis--8 pages, 2001 article explains what this is and how you can do it
Please click here for the PDF FILE Market structure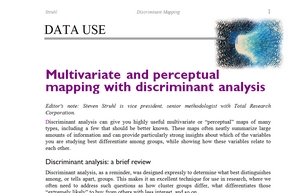 MULTIVARIATE AND PERCEPTUAL MAPPING WITH DISCRIMINANT ANALYSIS